Crow Wing River Basin Forage Council Grazing School
09/15/2023 08:00 AM - 09/16/2023 02:00 PM CT
Description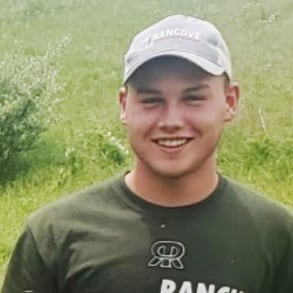 Join Issac Tappenden (right) from Green Pastures Farm in Missouri and the Greg Judy Regenerative Rancher YouTube channel as SFA and the Crow Wing River Basin Forage Council host a two-day grazing school in central Minnesota!
Led by Tappenden, SFA Soil Health Lead Jonathan Kilpatrick and Senior Technical Advisor Kent Solberg, this in-depth grazing school will benefit both beginning and seasoned farmers. Each day, we will spend time in the classroom taking a deep dive into grazing before we head to the pasture to see it in action. Come prepared to network and ask questions.
This event is limited to 60 people to allow for the best student-instructor ratio.
Topics will include:
Soil Health & Grazing
Adaptive Grazing principles
Knowing your context
Financial principles of grazing
Grazing definitions: Stocking Rate, Stocking Density, Carrying Capacity, etc.
Estimating dry matter availability
Fencing for multiple species
Watering systems
Multi-speces grazing (managing a flerd, sheep and cattle together)
Brix and nutrient density
Livestock guardian dogs
Drought management
Winter feeding strategies
Rest vs Recovery
Secrets to increasing productivity...and more!
Host farmer: George Heller, West 80 South Polls
Schedule: Note that we will meet at a different location each day.
Friday, September 15: 8 AM - 4 PM Address: Verndale Lions Community Center - 109 1st Ave SE Verndale, MN 56481
Saturday, September 16: 8:30 AM - 2 PM Address: George Heller Farm - West 80 South Polls, 18884 145th Ave Wadena, MN
Registration is required. No walkups will be available.
Registration is $125 for members of SFA, and $150 for nonmembers. Additional people from the same farm may register for $75/person.
Members, please log in first to see member pricing.
Lunch and refreshments will be provided each day at no additional cost.
Lodging:
AmericInn Wadena Room block is under Jim Chamberlin's name.
Eastwood Inn of Wadena Room block is under "Grazing School".
For more information contact: George Heller, 218-371-6547; or Jim Chamberlin, 218-831-0528.
Thank you to our Grazing School Sponsors: Timeless Fence System, Minnesota Ducks Unlimited, Reject Ranch Manufacturing and Grassland 2.0.
SFA staff and volunteers occasionally take photos during our workshops, cafe chats and field days for promotional purposes and to use as documentation of events to share with our funders. If you do not wish to be photographed, please let our event host know -- we'll make every effort to make sure you are not photographed.